Ever feel like you're too busy searching for good fundraising ideas to consider the bigger picture and architect a partnership that will bring much greater financial and social impact to your organization?
This webinar has been held. Watch it here:
You owe it to yourself – and your organization – to join us as Bruce Burtch, one of the nation's leading experts in the field of cross-sector partnerships and cause marketing, presents the keys to successful cross-sector partnerships.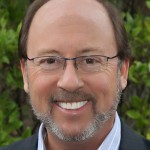 Bruce Burtch has helped for-profit and nonprofit organizations develop win-win partnerships which maximize their strategic marketing and fund development success. A nationally-recognized cause marketing expert, he designed the most successful campaign on emergency preparedness in the country through a partnership between Pacific Gas & Electric and the American Red Cross, raising over $1Million, garnering over $3Million in earned media, resulting in an unprecedented 1,000,000 people being trained.
Bruce has served on numerous nonprofit Boards and was awarded the Distinguished Leadership Award, presented by the National Association of Community Leadership, for spearheading the development of San Francisco's Tenderloin After-School Program. Above all, Bruce is driven by his purpose of "Building partnerships that serve the greater good."
In this valuable and free webinar, Bruce will:
Discuss the sea change occurring in the nonprofit/for-profit funding relationship
Explore how to develop a business value proposition to attract and secure partnerships with for-profit organizations
Discuss the over 30 benefits that your nonprofit can receive in a cross-sector partnership
Explain the difference between cause marketing and cross-sector partnerships
Explore the need for proper alignment in developing a successful partnership
This webinar has been held. To watch the recording of the webinar CLICK HERE.
Special Offers:
As a special "thank you!" for attending our Web seminar, you'll receive an email including a Special Excerpts Edition of Bruce Burtch's "Win-Win for the Greater Good" to help guide you through the process at your organization post-event.
Third Sector Today members can  get a 20% discount off his book:
Enter code: JHHVKMHW  and receive a 20% discount off the purchase of Bruce's book HERE 
Email me at amy@topnonprofits.com and I'll send you a free e-book, compliments of Bruce!